The Lancashire Union of Golf Clubs is committed ensuring all players participate in the game in a safe environment.
Our safeguarding Policies and Procedures are for the benefit of all participants, employees and volunteers of the County and are intended to promote the objectives and principles set out below.
The person with principal responsibility at the County is the County Welfare Officer who is Darron Tickle, in addition any concerns can be raised with Phil Harvey (County Secretary).
Contact details
These Safeguarding Policies and Procedures apply to anyone under the age of 18 or to adults at risk of harm, which shall include anyone who is unable to look after their own wellbeing, property, rights or other interest; and is at risk of harm (either from another person's behaviour or their own behaviour); and because they have a disability, mental disorder, illness or physical or mental infirmity, or are more vulnerable to being harmed than other adults.
Golf Club Process to meet SafeGolf requirements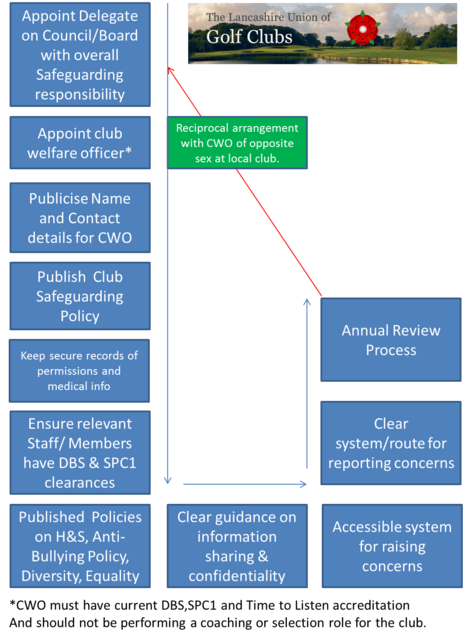 What to do if you have a Safeguarding concern