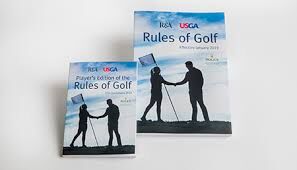 Level 2 seminars:

Level 2 rules seminar to be held at Royal Lytham and St Annes Golf Club on 17th and 18th February 2020.
Sanctioned by England Golf and the R&A.

Cost £35 which includes light lunch on both days.

Day 1 - classroom presentations on rules.

Day 2 - On course demonstrations of rules and advice on refereeing.
Level 2 exam.

The seminar will run from 9am to 5pm on both days.
Please complete the form and make the payment £35.00 to join the Rules School Level 2