Sustainability Conference 2023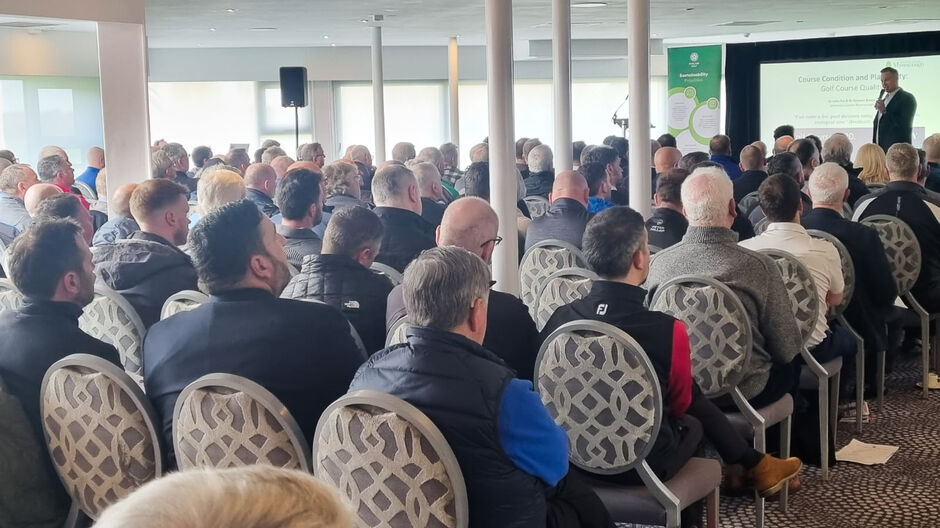 The Lancashire Union of Golf Clubs held it's first Sustainability Conference in conjunction with England Golf. The conference was held at Hurlston Hall in Ormskirk on 14th March 2023. Over 150 delegates from clubs in Lancashire attended the event to hear from expert speakers:
Phil Harvey
Phil Harvey has been a member of the Lancashire Executive for around a decade and was of course the County Secretary for 6 years. More recently Phil was elected to the Board of England Golf as a non-executive Director and has a particular passion for the subject matter. Indeed, this conference was his initiative as Lancashire are keen to support England Golf in driving the sustainability agenda across all clubs, but particularly in Lancashire.
Alistair Beggs
Alistair Beggs is Head of Sustainable Agronomy at the R&A, where he started in 2019. Prior to that he spent over 30 years with the STRI. He is a member at Royal Liverpool and was Captain in 2014 when he had the great honour of presenting Rory McIlroy with the Claret Jug for his Open success.
Alistair is going to update us on what the R&A is doing around sustainable agronomy, talk about their new Sustainable Agronomy Service and give us an insight into how clubs are reacting to the challenges facing them.
Dr John Fry
Dr John Fry is Research Lead at the Centre for Research in Sports Performance, University Centre Myerscough, with over 15 years' experience researching and teaching a variety of sports related topics.
He has published a number of scientific papers on topics including mental health and wellbeing, disability golf, participation in golf, and issues of sustainability.
He has conducted consultancy projects for industry partners including: The R&A, DP World Tour, Ladies European Tour, and IMG, with work featured on various media outlets including BBC Radio 5 Live, The 'i' newspaper, and The Economist.
John is passionate about using research to help provide practical solutions for the golf industry's most pressing issues.
He informed us about the history and evolution of golf's ecological footprint as well as the environmental impact of golf. He's also going to cover Golf club self-assessment, managing player expectations and golf club support practices for tees, fairways, approaches, 1st cut rough, and bunkers.
James Hutchinson
James Hutchinson is currently BIGGA's Membership Services Manager for sustainability and ecology. He has visited well over 470 golf courses throughout the UK and further afield and created in excess of 100 ecology reports. He is an R&A gold scholar and is a GEO steering group panellist.
James looked at woodland management for the benefit of golf and how golf courses are excellent for the environment they are laid out on.
Owen James
Owen is the Sustainability Officer at England Golf, and has been in position since January 2022. As England golf continue their drive for Sustainability in golf, Owen discussed the opportunities presented to golf clubs by making changes and the successes this can mean for the club itself, but also the wider community.
All the presentations are available to view on our website at www.lancashiregolf.org