LUGC Annual Dinner 2022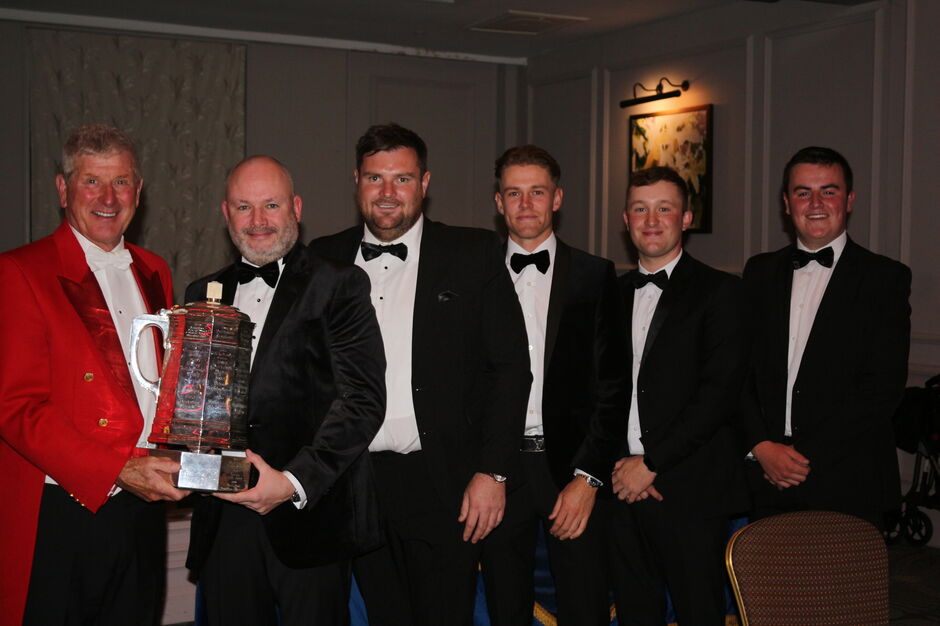 After a gap of 2 years due to COVID 19 the LUGC Annual Dinner made a welcome return to it's traditional venue, The Dunkenhalgh Hotel in Clayton-le-Moors. Just under 200 guests enjoyed a splendid evening celebrating a successful year for Lancashire Golf. The highlight of the evening was seeing the President of England Golf, our very own Les Wilson, present the Men's County Champions Trophy to outgoing and incoming County Captains Mike Lay and Gareth White. Also present were 4 players from the successful team, Callan Barrow (Royal Lytham), Jack Brooks (Pleasington), Jamie Van Wyk (Royal Lytham) and Andrew Haswell (Ormskirk).
It was also nice to celebrate the achievements of Lancashire stalwart Trevor Foster (Pleasington) as he received the English Senior Amateur Stroke Play Trophy from Les Wilson. Another successful year for Trevor!
Speeches were provided by Lancashire President Dr Jerry Martin who covered his year in office, Captain of the R&A Clive Brown and England Golf President Les Wilson. The entertainment was provided by Houghton Weavers front man Norman Prince who kept us all amused.
The Dinner will return on Friday 20th October 2023 at the same venue when we look forward to renewing friendships and golfing tales.