Meet our 2022 President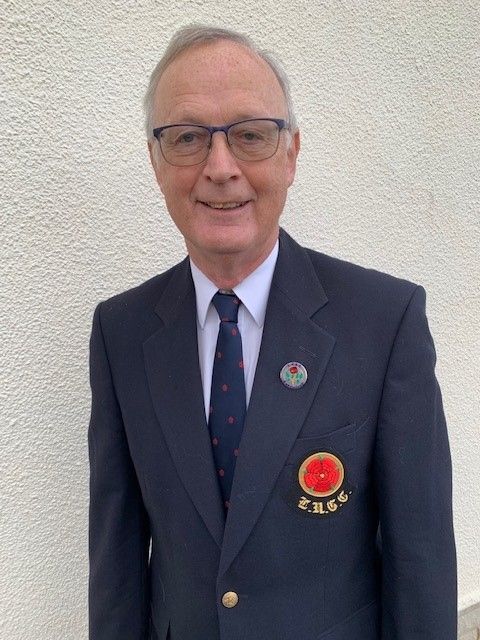 Meet The President: Jerry Martin (Lancashire Union)
With county golf union presidents up and down the country starting new terms, we throw the spotlight on Silverdale GC and Royal Birkdale GC member Jerry Martin
Name: Dr Jerry Martin
Date of Birth: 10/01/1955
Lives: Silverdale
Profession: Medical Doctor
Golf CV: Stand GC (student member 1973-74); Breightmet GC (1988-2005); Silverdale (1992-); Royal Birkdale (2019-)
Handicap: 4.5
Roles within golf:
• Silverdale captain (2011)
• Silverdale President (2004)
• Organiser of the Lancashire 1906 Centenary Golf Competition – annual event played between Leigh, Walmersley, Deane and Silverdale, who all celebrated their centenary in 2006
• Co-founder and Co-organiser of the Bealey Trophy, an annual competition played for by all the clubs of Bury to raise funds for Bury Hospice and Bury Community Hospital (1998-2010)
• Director of the Lancashire Union of Golf Clubs (2012- present day)
• Course assessment for Slope Rating, acting as member and now chair of the Course Rating committee for the Lancashire Union of Golf Clubs since 2012
1) How many events will you be attending in your role as President?
It seems I will be having a very busy year with several events per week plus also contributing to the Slope Rating team.
2) Thing you are most looking forward to about being The President?
Watching the county teams
3) Favourite 'other' course in your county?
As a course assessor I have visited 131 of our courses in the county. So many have interesting features. I would not want to choose just one.
4) Best round of golf you have played in your county?
Some years ago I had to take the Mayor of Lancaster and his partner around Silverdale GC. I managed to go round in a level-par 70. Also, while representing Silverdale GC in the Cumbria Union Centenary Celebrations in 2010 – Silverdale gents were in Cumbria at the time – my partner and I managed won it at Penrith, a course we had never been to before.
5) Is there anything slightly unusual that you will have to do as President of the Lancashire Union?
I understand I am only the second left-handed President of the Lancashire Union so will try to champion the cause of the left hander.
This feature was supplied by golfnews24.co.uk. For the latest amateur golf news visit www.golfnews24.co.uk or click here