Digital County Card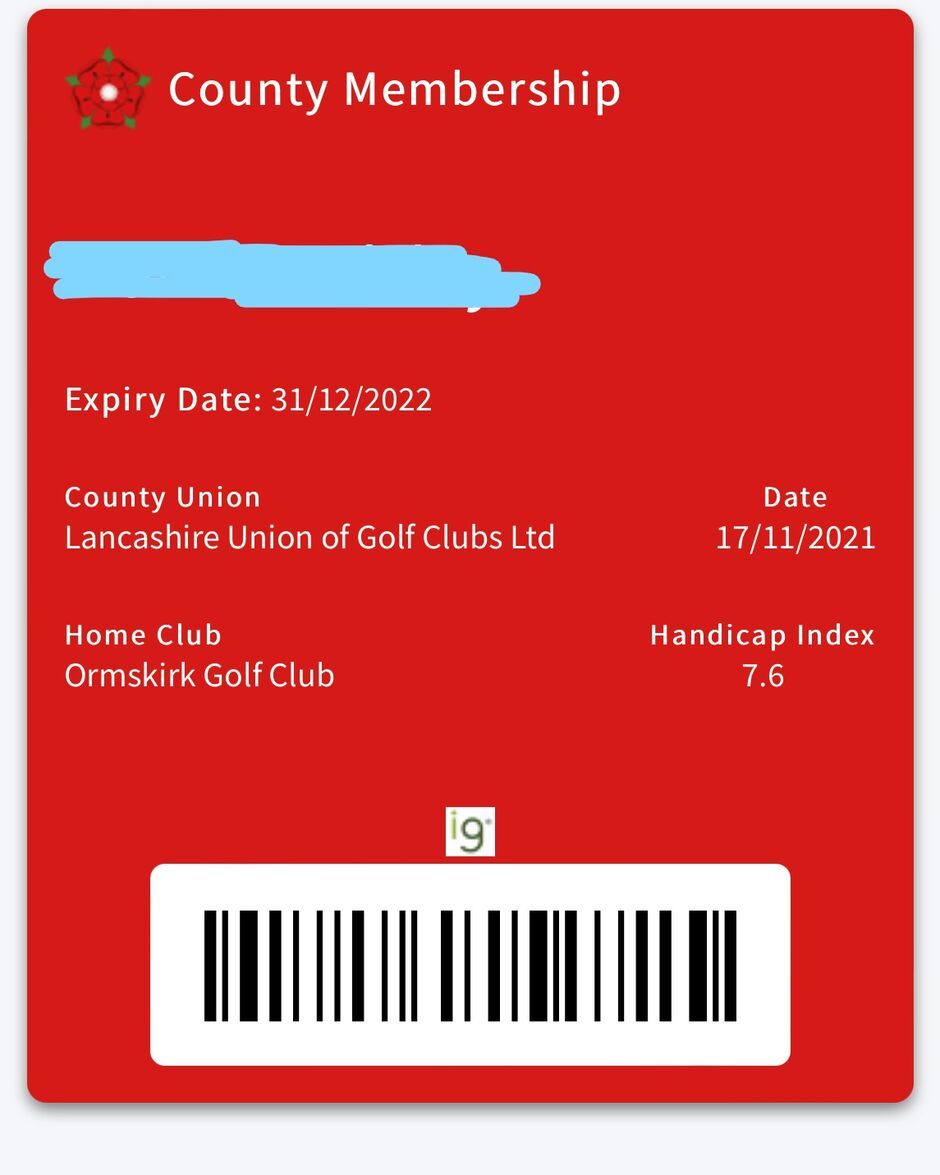 From 2022 the Union will be changing the way in which we provide the County Card to members of affiliated clubs in Lancashire. The County Card is available free of charge to all members of affiliated clubs within Lancashire. The card is valid at more than 80 clubs in Lancashire and over 1,400 clubs across England. The card entitles the holder to discounted golf, strictly subject to the terms laid down by the individual participating club.
We now have a digital card via an App on your mobile phone. This is free of charge and available for any affiliated member of a Lancashire participating Club registered with WHS.
To download the App simply search for 'igCounty' within the Apple Store or Google Play Store
When you have successfully downloaded the App simply select Lancashire, or Lancashire Ladies, and press 'Save' from the list of Counties.
You will be taken to the Home screen.
Now you can download your free County Card.
Click the County Card icon in the bottom right of the screen and then click 'continue'
Enter your CDH number, surname and email address where indicated.
Enable notifications to receive email notifications about County events and news from your home County

Click 'Activate County Card'
Note: If you do not know your CDH number your golf club should be able to help you
Your County Card will now be installed in the App.