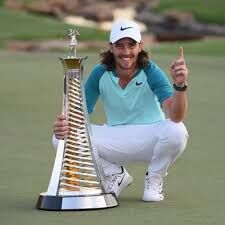 We are delighted to announce the opportunity for Lancashire's junior golfers who are part of the Lancashire County Programmes to meet our very own Ryder Cup star, Tommy Fleetwood, on Saturday 8th December at Formby Hall.
The event is Tommy's idea and we are thrilled he is offering this inspiring opportunity to the next generation of golfing talent. The event will run from 1.00pm to 4.00pm and will include a clinic and demo by Tommy followed by refreshments and a Q&A session for boys to get a flavour of what it takes to become one of the world's best golfers.
Due to the numbers attending, priority will be given to the boys so parents access may be limited.
Simply fill in the players details on the form below and submit. You should also use this form to confirm your attendance at the Lancashire Boys coaching meeting on Sunday 13th January at 1.00pm at Bolton Old Links GC.