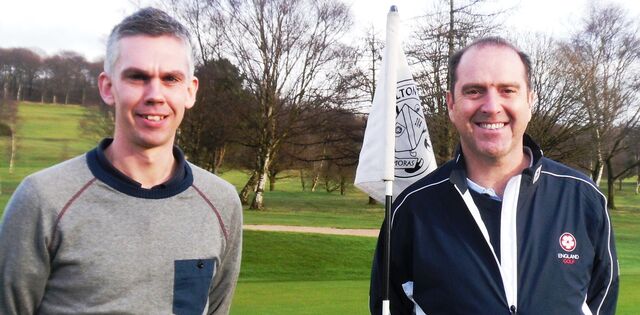 Driving the game through Partnership, Participation and Promotion.
The Lancashire CGP is a partnership between the Lancashire Union of Golf Clubs, Lancashire Ladies County Golf Assoc., Lancashire PGA and the Golf Foundation, funded by Sport England. Its aims are to promote participation in the sport across Lancashire.
Lancashire targets young players
LANCASHIRE County Golf has launched a new regional player development programme aimed at boys and girls.
It includes group coaching, skills development, competitions and inter-region matches and will be delivered through six regional groups covering the whole of the county.
Players will have the opportunity to progress from the regional groups to full Lancashire squads as part of the player pathway and into the County Academy Programme at older age groups.
All boys and girls 14 and under on January 1 will be eligible to join the programme and can apply by completing the form on www.lancashiregolf.org/under14
This will then be passed to the appropriate regional manager to consider. Places are limited and some selection criteria may need to be applied depending on the number of applicants.
Andrew Barr, the Lancashire junior captain who is spearheading the venture with fellow county director Phil Harvey, said: "It complements the work of the new Lancashire County Golf Partnership. Because the LCPG money comes from Sport England, and ultimately the National Lottery, it's provided by the Government and with a proviso that it can only be spent on initiatives that cater for 15 and over age groups.
"England Golf has provided funds from their reserves for counties to apply and bid for to run their own under 14 programmes.
"We have our existing under 12 and 14 elite groups in Lancashire but they only account for 10 to 12 players in each. This new scheme is spread on a much wider basis and the target for boys is 120 players in the first year.
"We've split the county up into six regions with a group working in each one responsible for managing a minimum of three events in their region to bring the under 14 players into the county fold.
"The county ladies are running a similar project. The men and women bid together and equally divided the funding between us.
"The marketing and awareness campaign includes posters circulated to all clubs and PGA members in the county, twitter messages and email promotions to reach out to as many potential players as possible."
N.B. we have had a tremendous response so applications for Boys has had to be closed but applications for Girls are still available.
If you have a 14 year old or younger Girl we would like to hear from you CLICK HERE to REGISTER
England Golf
The National Golf Centre
Woodhall Spa, Lincolnshire LN10 6PU
Tel: 44 [0] 1526 354500
Fax: 44 [0] 1526 354020
email: info@englandgolf.org
web: www.englandgolf.org